Un Rendez-Vous
Anna and her partner Max organized their wedding reception as a mini music festival, playfully named "Un rendez-vous avec des fous". They wanted the invitations to look like concert tickets.
I'm big on keeping all my concert tickets as mementos. Sadly, the tickets for most shows these days are devoid of any personality, as made clear by my concert memorabilia.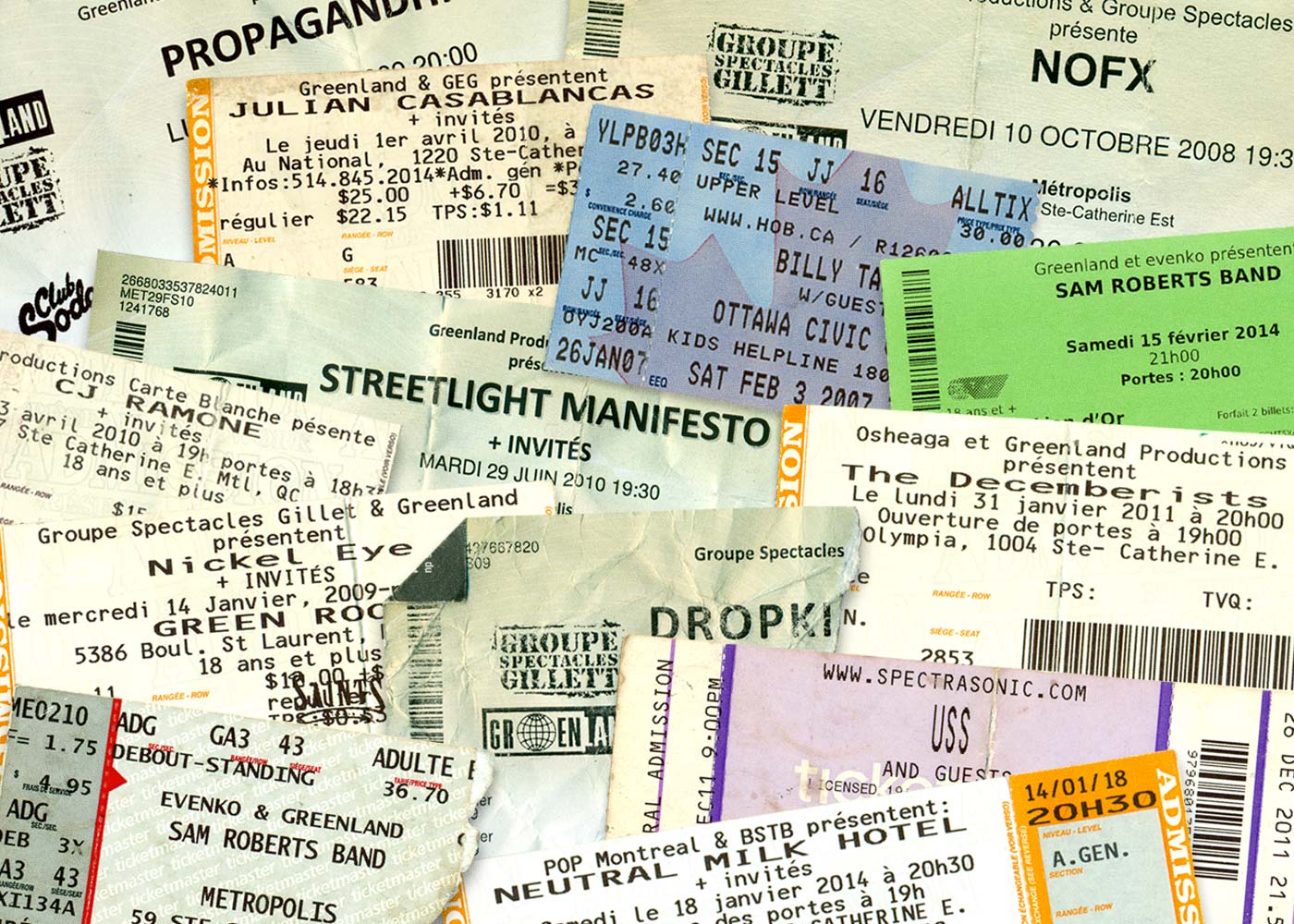 Flashback to the era of The Rolling Stones and The Doors. Tickets back then had some serious flavour. The band name, date and venue would be highlighted with big, bold fonts and the layouts were lively and whimsical. Each ticket felt special.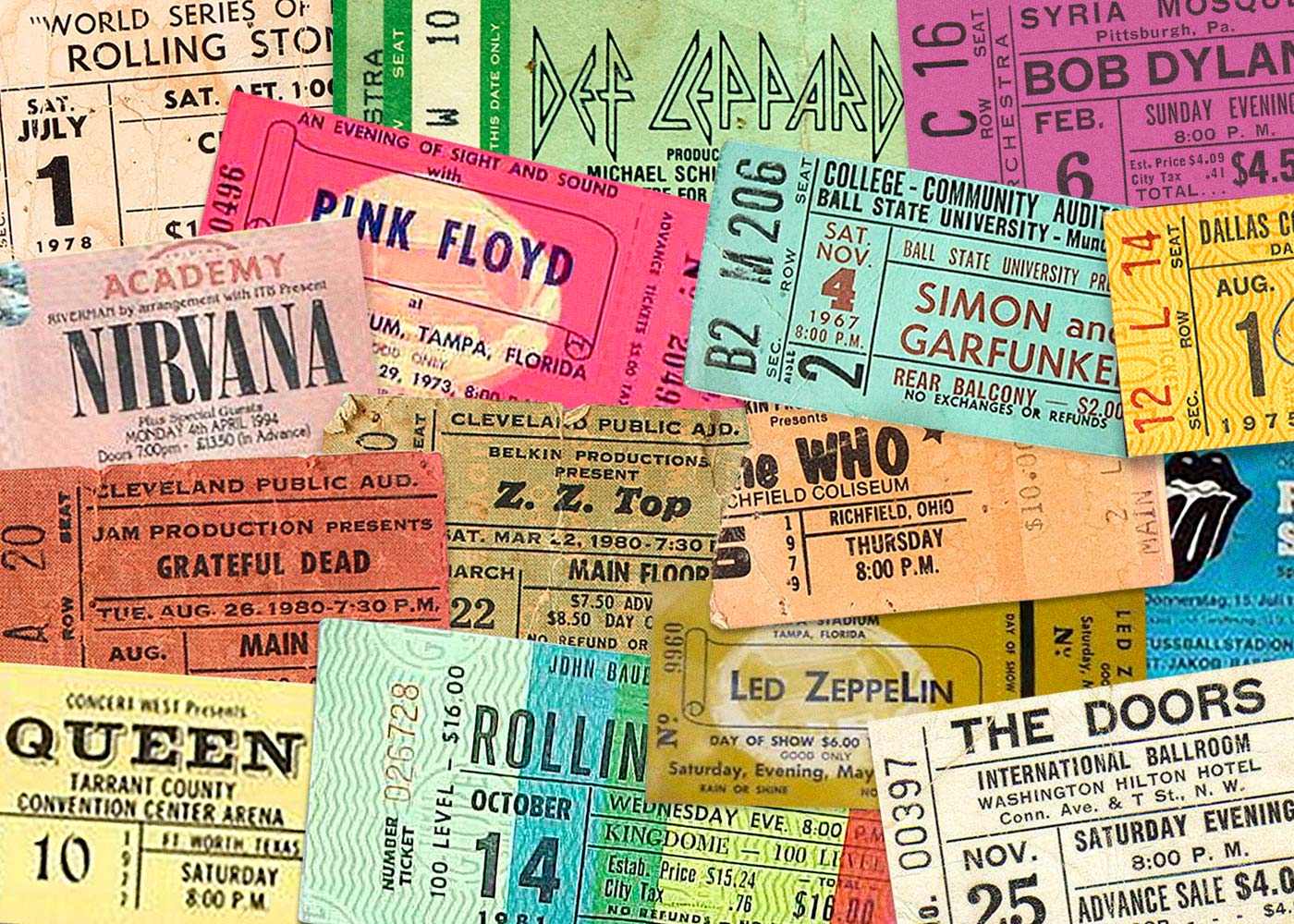 When you first buy a concert ticket, you stare at it and memorize the date when you'll get to see your favourite band. Years later, a distinctive design echoes the unique memories from each experience.
I pulled my inspiration from vintage concert tickets, hoping to encourage guests to keep the invitations as mementos of that night's rendez-vous.
Max and Anna had the monogram logo made into a rubber stamp. Adding to the rock show atmosphere of the evening, guests were stamped on the wrist upon entering the venue.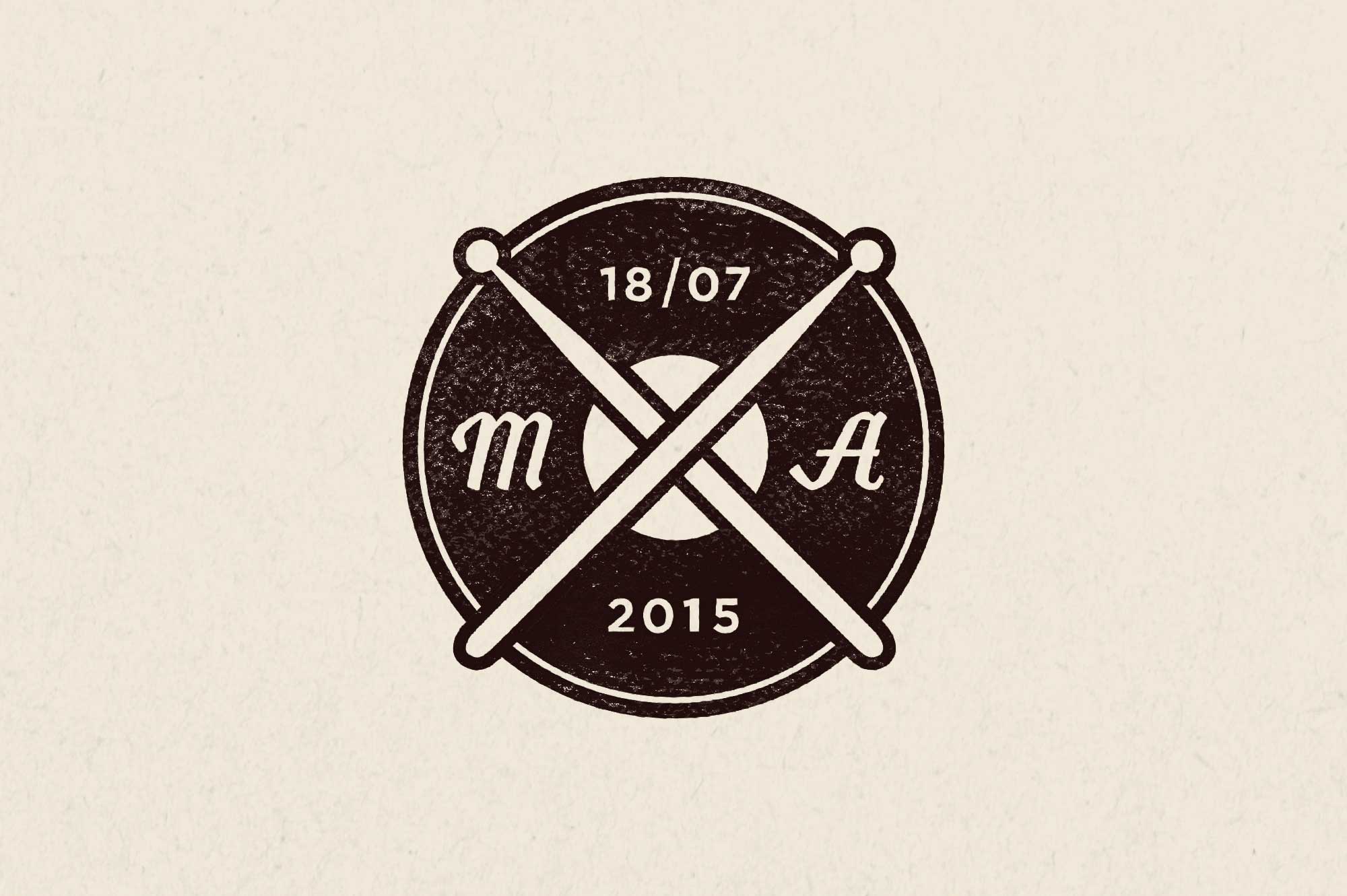 I don't know if anyone ended up crowd-surfing, but I bet it was a blast!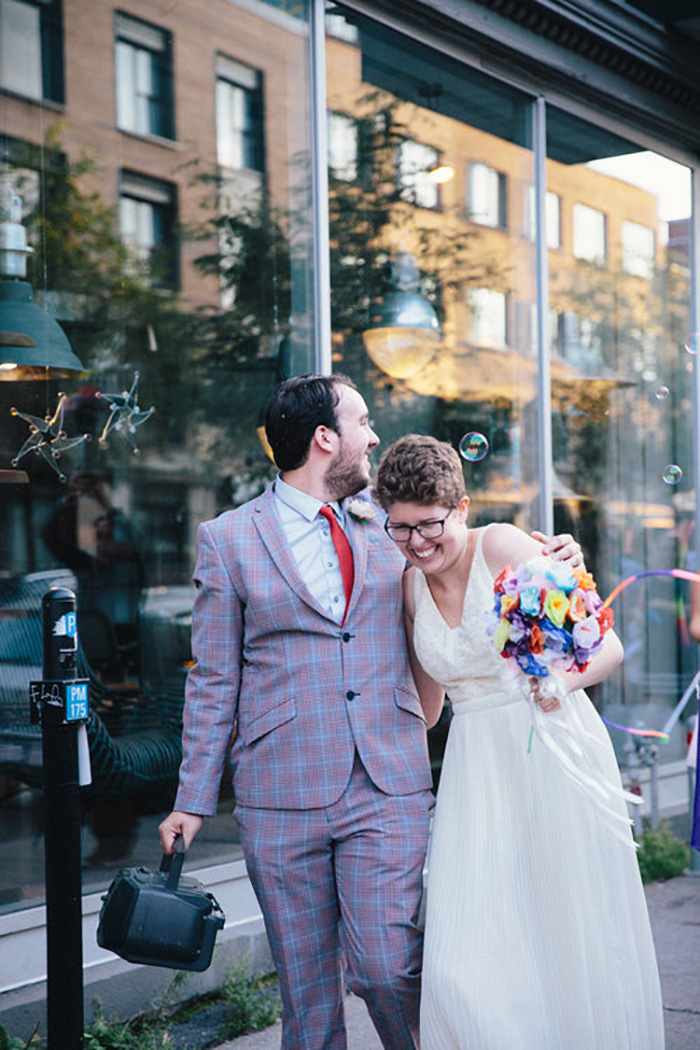 Max and Anna on their wedding day – Photo © Sonia Primerano